THE SIMPLE 3-step system MUMS OVER 30 ARE USING TO DROP 2 DRESS SIZES IN

under 90 DAYS
Building Strong, Toned Bodies In 3 Hours/Week For Results That Can Last
From The Desk Of
James Pitt, CEO
PUSH Program 
Brisbane, Australia
April 2021
Mum, you're busy AF, so let's cut to the chase.
You're looking to see if my offer is any good…
So let me respect your limited time and lay it our bare, starting with…
who THE PUSH PROGRAM is for
Any Mum over the age of 30 who wants to drop the excess fat and build a Strong, Toned body they are proud of (for good this time!)
I'm talking about the kind of body that works for you instead of against you, that gives you  energy to rival the kids and the confidence you never truly believed you could attain as a crazy busy mum over 30.
Without ever having to touch another shake or restrictive diet again and without spending and any more than 3 hours per week exercising (max)
If that's what you desire, then here's the criteria you must meet for our PUSH system to work: 
Criteria #1: You Must Have (At Least) 1 Dress Size To Lose  
Our Mums usually come in with 2 (or more) dress sizes to eliminate and we'll be expecting you to drop 2 dress sizes in under 90 days (the PUSH standard), so if you only have 2kg's or 2cm to lose, this isn't for you.
Criteria #2: You Must Be Ready To Change & Can't Be Scared Of Getting Strong
You need to be ready to change – starting right now. You cannot be afraid of doing things differently from here: Eating good amounts of real food and building muscle and strength (no, you will not get 'too bulky'). No more miserable restrictive diets, no more believing that hours on end of cardio is required, no more chasing 'quick fixes' at the expense of predictable, consistent and LONG TERM results.
Criteria #3: You Must Have A Cause Greater Than Yourself  
Here's why we work with Mums, they almost always have a 'why' that is so powerful that nothing will hold them back when the right support and strategies are in place.
We don't work with Mums who 'wouldn't mind dropping a couple of kilos', you have to want this badly, for yourself AND to become the role model for your family that they deserve – not just now but for decades to come.
If you don't have a deep desire to become the best version of yourself and to remain on this planet as long as possible for those that need you, we can't help you.
If you're someone who is not comfortable making this change or you're not coachable, this is not for you.
Ok that's it. Those are all our criteria.  
If you meet those then let's move on to talking about…
HOW THE PUSH PROGRAM WORKS
The PUSH Program is a system that has been optimised and refined over 3 years online, transforming 300 Mums in Australia so far. 
It's broken down into 3 distinct phases and takes 90 days deliver the result you want. (Yes, every time)  
PHASE 1: Ignite
Ignite is all about implementing the habits and routines that are going to set you up for success, not only within this program, but for the rest of your life.
We'll customise your strength training program and help you begin integrating these sessions into your life in a sustainable way (maximum 3 hours per week training). This can be at home or in the gym and is designed specifically around your unique situation, taking into account, equipment, injuries, time and fitness level.
You'll follow the 80/20 nutrition protocol that all our Mums follow. This strategy builds in 20% luxury so you never have to go without the foods you love or eat separately to your family, but I'll also work closely with you to ensure that your personal nutrition strategy works for your body specifically. 
PHASE 2: Build
Now that you have solid foundations and habits in place and have started to see results, our focus is for you to build as much muscle and strength as possible so your metabolism actually does the work for you long term.
The more we can build your metabolism, the more calories and fat your body will burn while training AND while resting.
This is the secret to making results highly sustainable: building a Strong, Toned, machine that works FOR YOU instead of against you.
Phase 2 is where we build your machine while continuing to burn fat.
PHASE 3: Evolve
Phase 3 is where we take the momentum and results so far and put the foot down! With the machine you have built through phases 1 and 2 you'll now have more flexibility and luxury than ever.
Because we have increased your base metabolism, you'll now be able to achieve fat loss even easier WITHOUT starving yourself, avoiding all the foods you love or eating separately to your family.
WITHOUT spending hours on end in the gym or seeing exercise as a chore.
This is the holy grail of fat loss that so few mums ever reach because they didn't build any foundations, habits or a real machine..
When you bundle all 3 phases together, it's easy to see why we can offer you…
The pay what's right guarantee
If you feel frustrated because you've tried diets and exercise programs without getting the results you were hoping for long term, I want you to know that firstly, you're not alone.
Secondly, the chances are, it's not entirely your fault, most diets and exercise programs out there are extreme, unsustainable and are actually designed and marketed purely to make money.
We're now at a point in the industry where there are more trainers, programs, diets, pills, shakes and potions than ever, yet the weight epidemic continues to worsen – it's a complete joke.
They simply want ANYONE to join, lose weight as fast as possible then post the 'results' all over social media so they can market their next bullshit program or 'magical' product. 
You don't receive any real coaching or support and you aren't educated on how to keep results last long term.
There is zero accountability once you've handed over your money and you're left to fend for yourself.
Inevitably it get's overwhelming or #MUMLIFE happens and you aren't equipped with the time efficient habits, knowledge or the mindset to stay consistent through the busier times, so you stop.
MOST Mums out there are on the same merry-go-round without any chance of getting off, that's why I'm glad you're here reading this.
As a company we've decided to do something that nobody else is doing in the body and health coaching space and guarantee you results.
Yes, you read that right… 
We're willing to shoulder all the risk for you because we know what we have works AND we're on a mission to get it into the hands of as many Mums in Australia as possible.  
Here's the guarantee:   
If you join our 90 Day PUSH Program and you're not completely satisfied for any reason with any part of our service, let us know and we will refund you the difference between what you think you should have paid and what you did pay, no questions asked. 
You do not need to call to complain or complete any paperwork to activate our guarantee. Just let a member of the team know and you'll be given complete discretionary power to decide how much to pay based on your level of satisfaction. 
How's that for a fair deal?
If that is something you can get on with…
Here's What To Do Next 
The only way to join the PUSH Program is via application. 
This is because we're very particular about who we work with to ensure we maintain the culture within our small group of dedicated Mums.
Therefore, if you want to find out more about beginning this life changing journey you will need to follow the steps below carefully.  
Step 1: Hit the button below to open up the scheduling page. 
Step 2: Select the date and time that works for you (ensuring you have your local timezone selected). 
Step 3: Complete the application form in full or your call will be automatically cancelled. 
Step 4: Await an approval text from our team and reply confirming your attendance.
Finally, it's important to note that this is not a sales call. 
We're at a point in our company where we receive 25+ applications a month to work with us and we can only work with 8 new Mums each month   
Therefore, the call is to ensure that it's a great fit all around, that you're a good fit for our program/culture and that we can deliver you the exact result you want within the timeframe agreed upon. 
If that means we invite you into the program at the end of the call, great. If not then at least you'll have an actual game plan to get you moving in the right direction post call.  
Ultimately, the only question you need to ask yourself right now is this… 
Is it worth trading 30 minutes of your time this week to potentially have a Strong, Toned body and all the tools and knowledge to keep it for life – in 90 days from now?  
If it is, then hit the button below today:
To your success,  
James Pitt
CEO PUSH Program 
P.S. In case you're one of those people (like me) who just skip to the end of the letter, here's the deal: 
I'm giving you access to my proven sustainable weight loss system for busy Mums over 30 and I'm guaranteeing you get the results you desire or you pay me nothing.  
It's application only and is for Mums who are wanting to drop 2 dress sizes in 90 days while building strong, toned bodies that can keep the results long term.   
This is a very limited offer because we can only take on 8 new Mums each month and we have more than 3x that amount that apply.  
There is no "catch" to this offer. Instead we are choosing to lead the way in this industry by putting our money where our mouth is.  
Simply hit any of the buttons on this page to apply for your 30- minute strategy session to see if we're a good fit.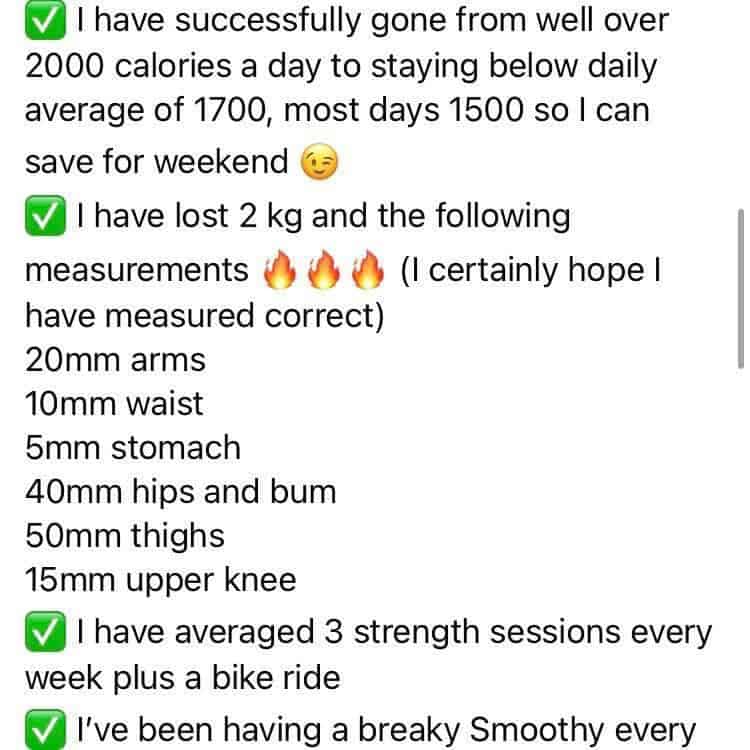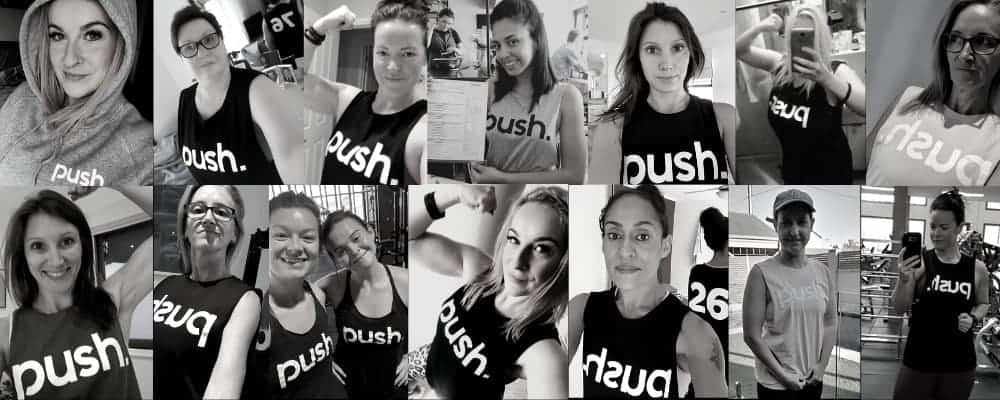 Copyright 2020 All Rights Reserved
This site is not a part of YouTube, Google or Facebook. Additionally, this site is not endorsed by YouTube, Google or Facebook in any way. Results may vary for each individual and there are no guaranteed results after consuming information provided by PUSH Program PTY LTD.